We had Cadence's birthday party last weekend (3 weeks early!) so that we wouldn't have to worry about a baby arriving in the middle of it (and unfortunately, she didn't.) She had a blast, got a ton of sparkly, girly things, and has now decided that she needs more presents on Nov. 2, when it's really her birthday. I haven't convinced her yet that it probably won't happen. ;)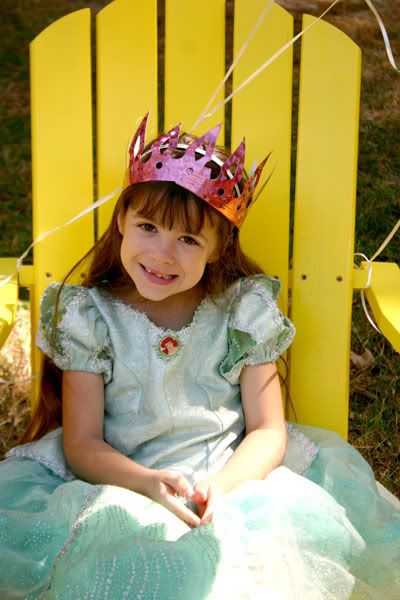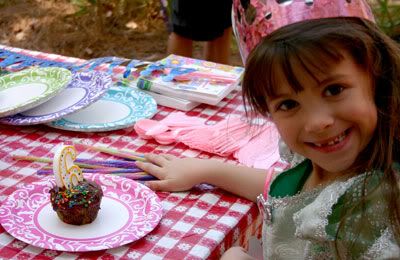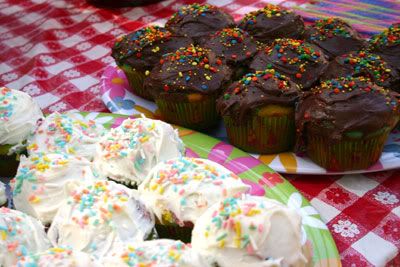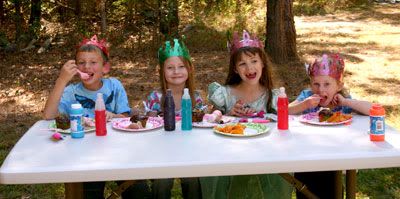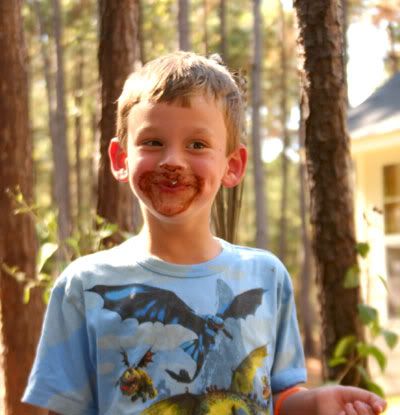 Cousin Clayton, who got a little carried away with the chocolate icing.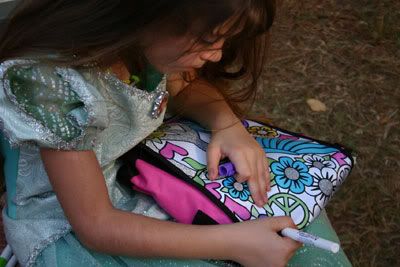 One of her favorite gifts. It was a messenger bag that she could color herself.
My awesome friend, Angel, also took her out this past Saturday for Big Sister Day. They let her dress up in her new Tiana dress and wear makeup and everything, and took her out for about 2 hours and pampered her. They wore feather covered tiaras, had ice cream at Baskin Robbins, happy meals from McDonald's and then a makeup shopping trip to Sephora, where she came home with pink lip gloss, cotton candy perfume and sparkly makeup on her. They also gave her a Big Sister present - a really cool sock monkey for her, and a smaller one for her to give to Amelia. I'm so very thankful to them for thinking of her and trying to make her feel special as well. I couldn't ask for better friends.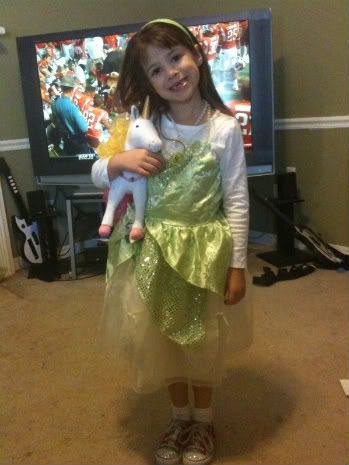 Ready to go
First stop, ICE CREAM!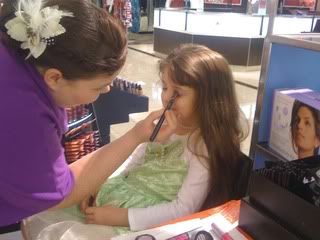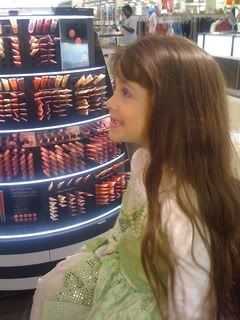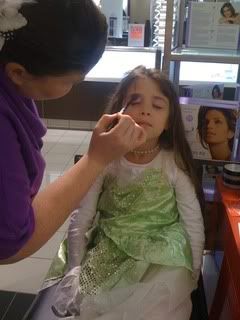 Now, MAKEUP!!!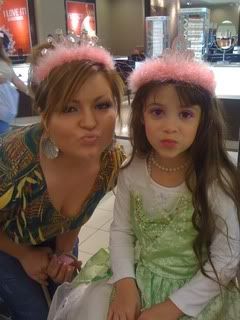 Aren't we pretty??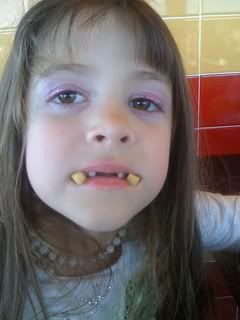 And last, HAPPY MEALS! And french fry vampire teeth!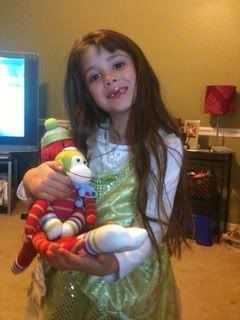 With the Sock Monkeys