First, the update. PaPaw is home, and seems to be doing ok. He came home last Tuesday (his 76th birthday!), and should be starting treatments in a few weeks. He'll have to come up here to get them because the place closer to home didn't offer this particular treatment, but we were told it's the same thing he would get at MD Anderson. I think we all agree that the hour drive is worth it for the better treatment options. Cadence and I are leaving in about an hour and a half to go down there, for the weekend (Mike is in Nashville at the moment) and I hope to get some more info and pictures while I'm there.
Now, on to the pictures that I promised a week ago! Valentine's was really low key, but Mike did get Cadence this huge stuffed dog. She's big and floppy and pink and soft, and of course, Cadence adores her. The night he gave her it, she insisted on dressing it up as a princess so that they could both have a tea party. This dog has also been dressed as Tinkerbell and gone out to eat with us, and has to wear pjs to go to bed at night.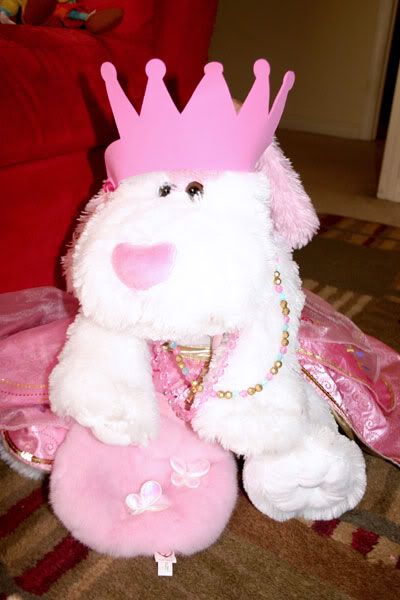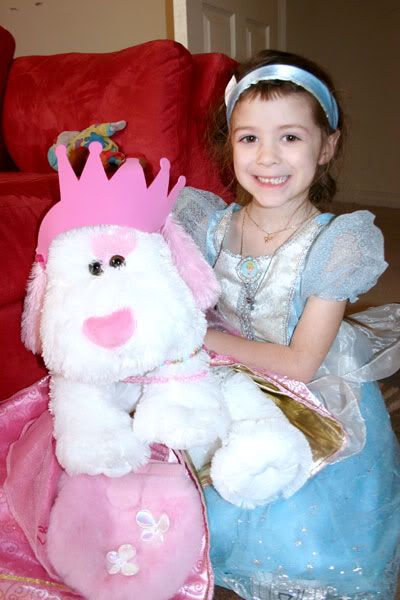 We also had snow! Lots of snow! Like, more snow than I've ever seen in Mississippi at one time! I actually played in it longer than Cadence did, though. She was out there for a little while, then declared that it was cold and her hands were wet, so she wanted to go back inside. I built a snowman, then raided Cadence's dress up box to dress it. I was full expecting to have a princess, but found a ton of Mardi Gras stuff in there, so we had a Mardi Gras snowman instead. I think he came out cute, and I actually had a lady stop and ask if she could take a picture. Of course by Saturday night/Sunday morning, all the snow was gone, but it was nice to have it for at least a little while!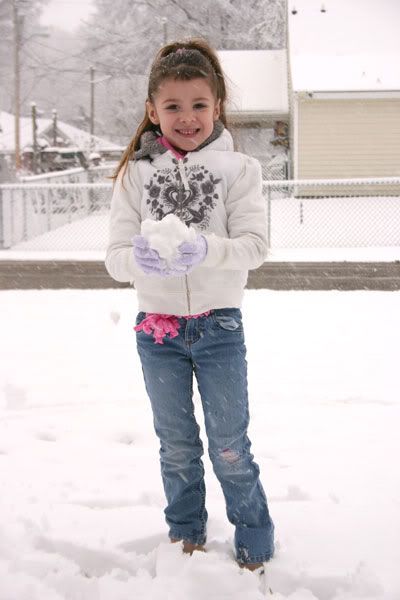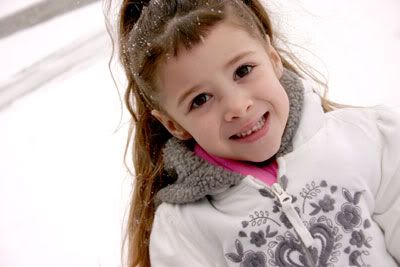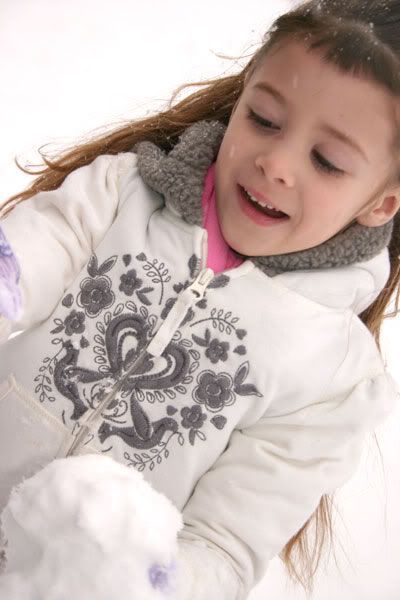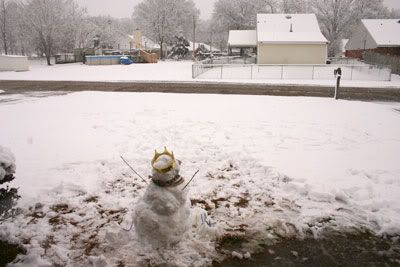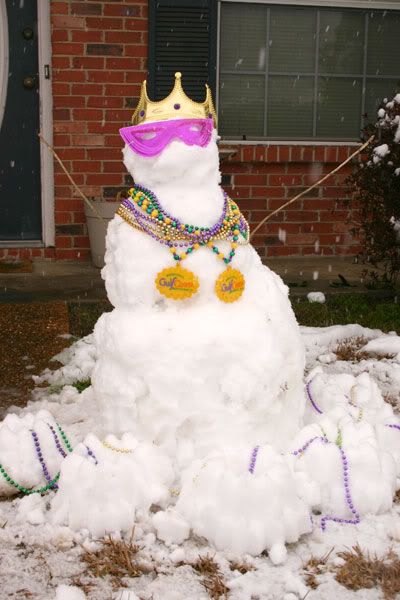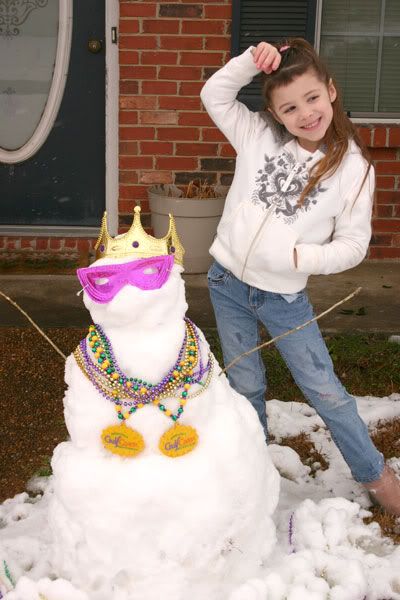 __________________________
Things I'm thankful for:
1) Today with Cadence. So far it's been wonderful
2) My cousin and her husband and kids that I get to see in about two weeks
3) Thin Mint Girl Scout cookies
4) The "I love you...." game
5) Crayon drawings