I can't believe my baby is about to be 5. Monday is the big day, but on Sunday we'll be having a mini party for her with my mom, and I'm making the cake. I've made all but her first birthday cake, which was made by Nana but designed by me. I think I'm actually starting to get pretty good, and thankfully have kept pictures of all of them. So now, a gallery of past cakes, and the inspiration for this year's. I promise to post pictures of the finished cake after Sunday!
First Birthday - Luau theme, palm tree cake for adults with mini hula girls for the kids.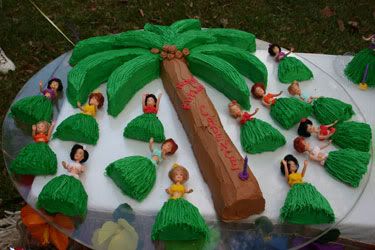 Second Birthday - JoJo's Circus theme, and my first attempt at fondant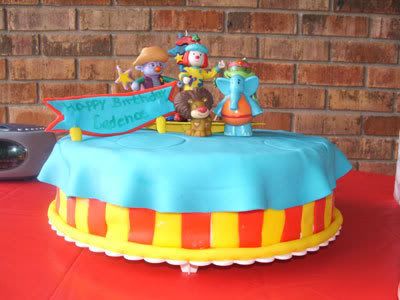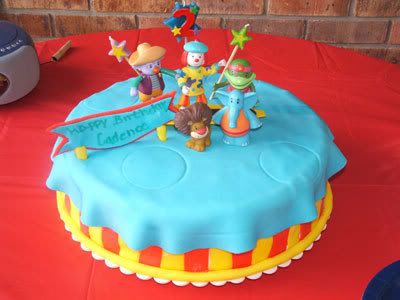 Third Birthday - Cinderella theme, and the most elaborate so far.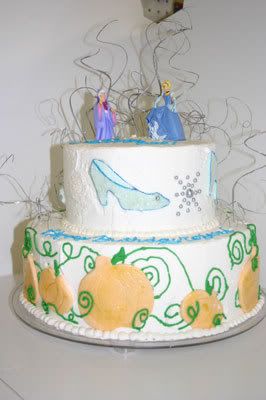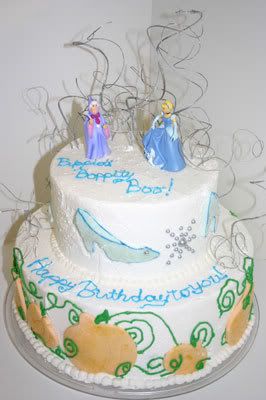 Forth Birthday - Princess theme with a crown cake and mini crown cakes for the kids to decorate.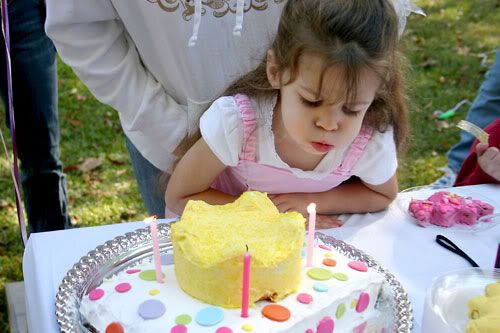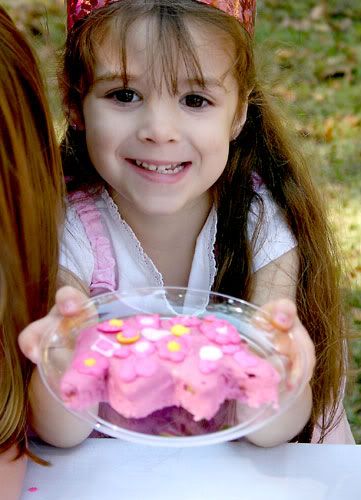 Fifth Birthday - Ariel doll cake - This is the inspiration