Wow! I knew it had been awhile since I posted, but not this long! I've been extremely swamped at work, and trying to take vacation time in there somewhere, and now working at the paper on Monday nights part time, and dealing with Christmas on top of that! It's been insane! So what's going on here? Let me tell you!
1) We had snow!!
Yes, you read that right! Snow! In Mississippi!! Cadence was SO excited over it, and was up at 6:45 that morning to play in it. It's just about the closest thing to a white Christmas we've ever had!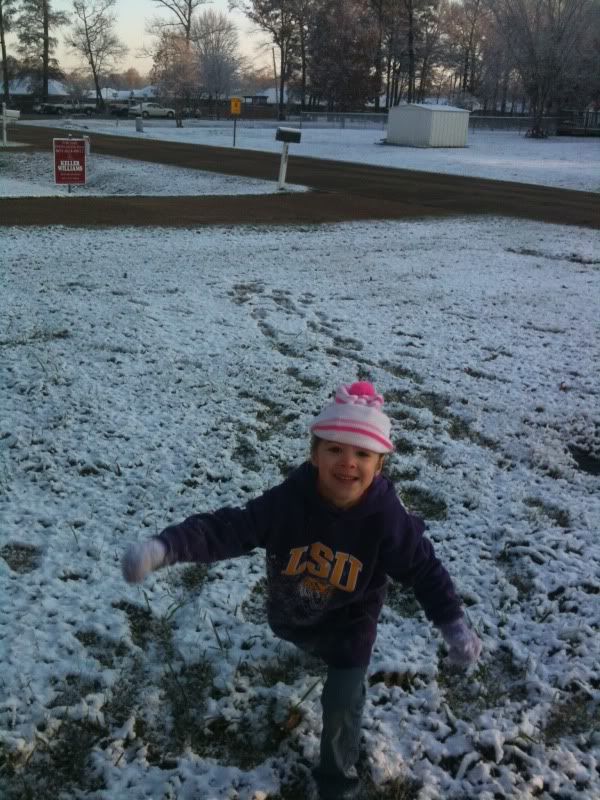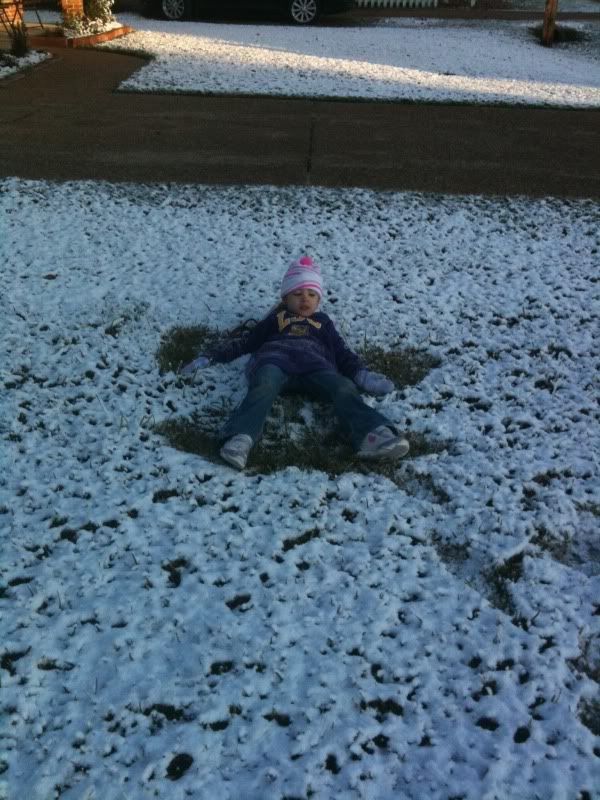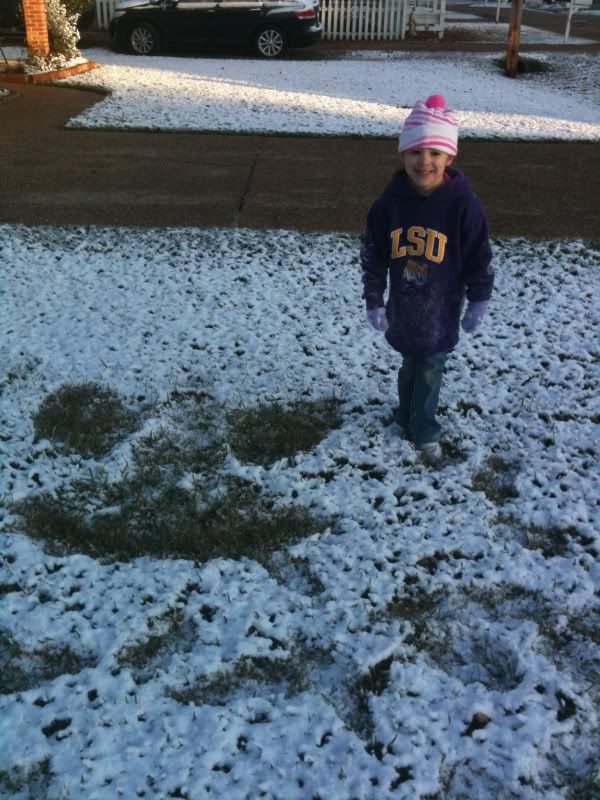 2) Christmas parties, here we come!
Cadence had her Christmas party at school on Monday, and it went great! They had a craft, played games, and of course, cupcakes! She was so excited to party, and everything looked so festive!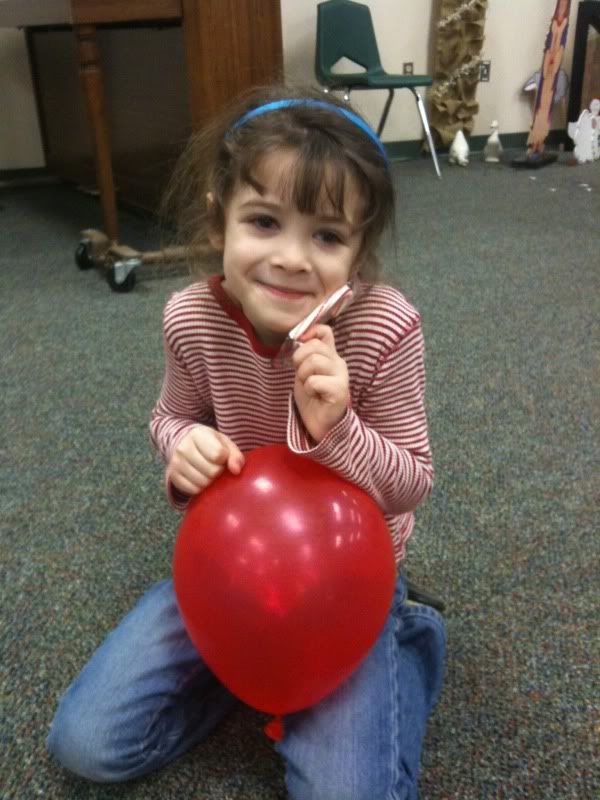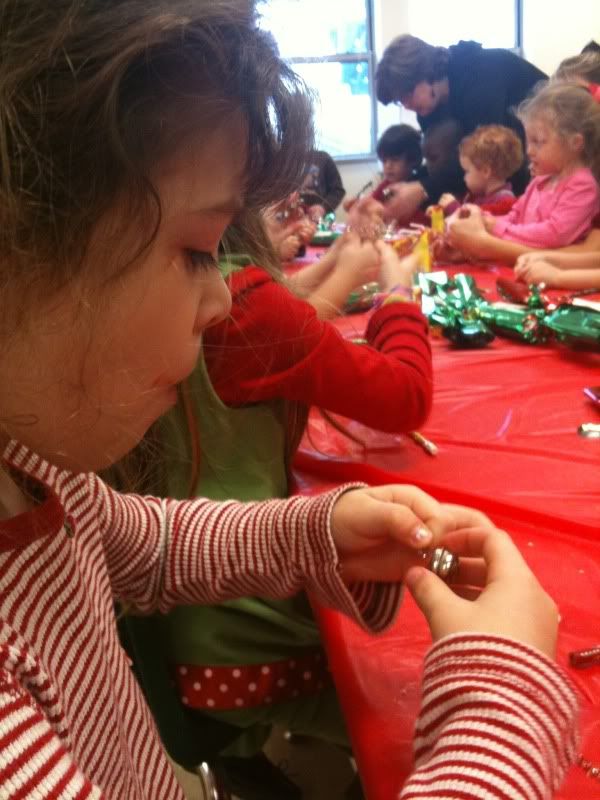 3) We made joyful noises!
Cadence had her Christmas program yesterday (Wednesday), and did an excellent job. The kindergarten class got to do handbells, and I was so impressed with how well they did. They also sang a ton of songs, the pastor read the Christmas story to them, and then we got to go to their room afterward to get a gift that they made for us. She looked so cute and Christmasy, and it was a wonderful way to end this part of the school year!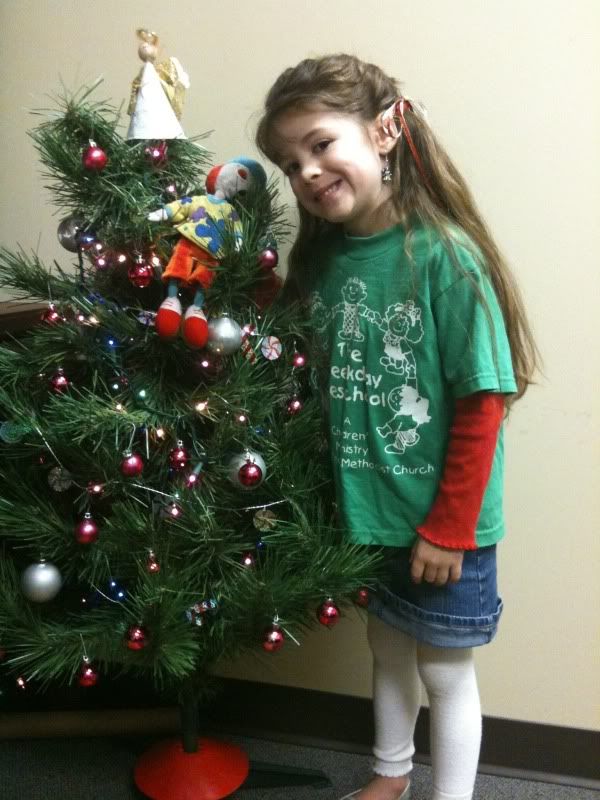 4)I have a side job!
I started on Monday night at the paper part time. I'm only working for the next few Monday nights, but the extra money today was really nice.
I'm finally finished with all the craziness at work, and we have a very long and hectic weekend planned. I'm sure there will be lots of pictures next week, and hope everyone has a very Merry Christmas!