I hope everyone had a wonderful Christmas! It was fun, but way too short, and I got spoiled getting to take a nap almost every day I was off. When 2pm hit today, I was really wishing for a place to sleep. Cadence loved that she got a basketball goal, and ended up with tons of art stuff, pretty jewelry, sparkly headbands, and new clothes for Emily. Amelia got some new bath toys, a little people castle (which she adores) and jeep, a stroller for her dolls and lots of other random toys that she seems very excited about. Overall, I think they were both very happy with their loot, and have another Christmas with my dad and stepmom this weekend.
I racked up as well. From my mom I got a ton of purple baking supplies, a purple northface jacket with a mixer charm attached, new books, lots of pretty jewelry and Les Miserables on dvd. My sisters got me some awesome boots and a cool sticker for the back of my laptop. Cadence got me a purple brownie maker, and Mike got me some new running shoes, an awesome laptop bag, and Stephen King's new book 11/22/63. For him, my mom and I went in together and got him tickets to go see Stan Lee in New Orleans at the end of January. He is so excited, and we should officially be buying the tickets at the end of this week!
We also cemented that Amelia has a milk intolerance. We are currently having to stay away from any dairy - no milk, cheese, yogurt, or anything that has those in them. That was loads of fun at Christmas when it meant no lemon icebox pie, rotel dip, poppyseed chicken or mac and cheese. I feel so bad that there are so many good foods she can't have, but the vomiting, diarrhea, gas pain and stomach cramps just aren't worth it. We've been told to take her off all milk for now, and that hopefully as she gets older we'll be able to reintroduce it.
Now to what I know you all want to see: Pictures! There are a ton, but it was a very good Christmas! I hope everyone has a wonderful 2012!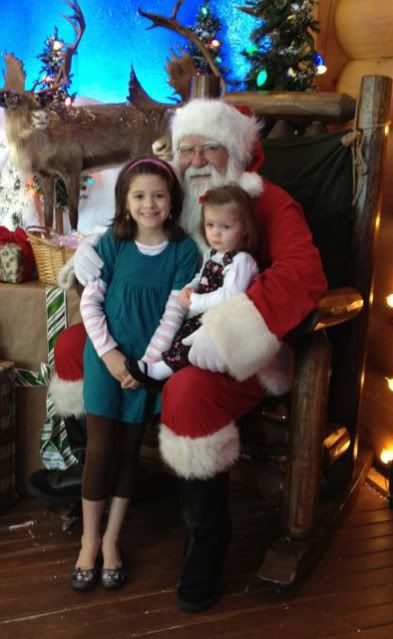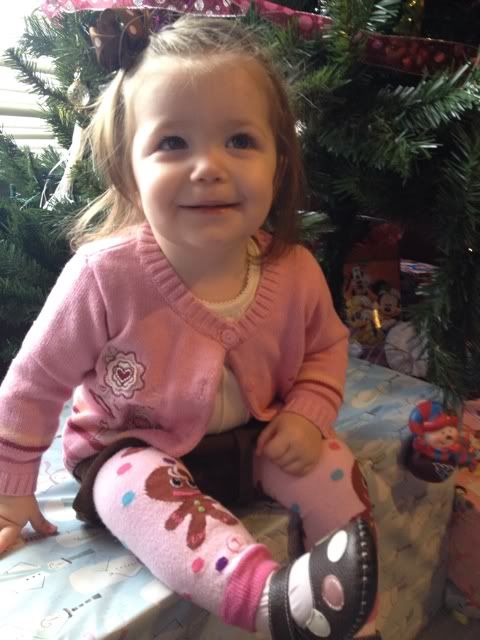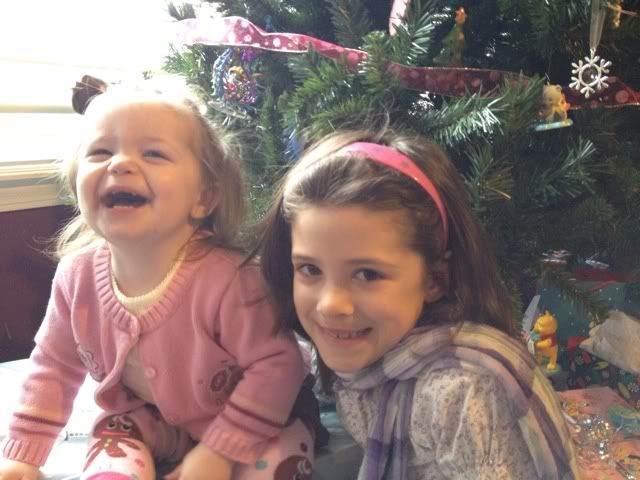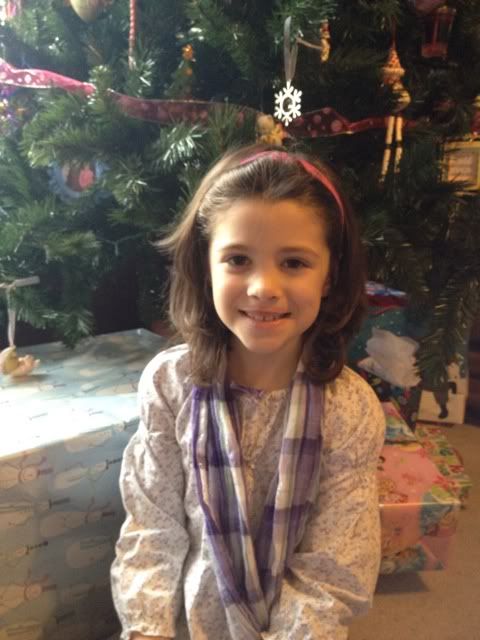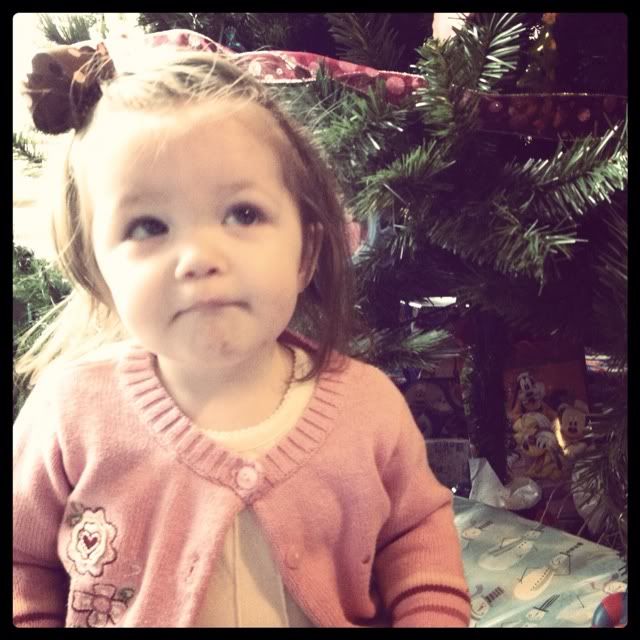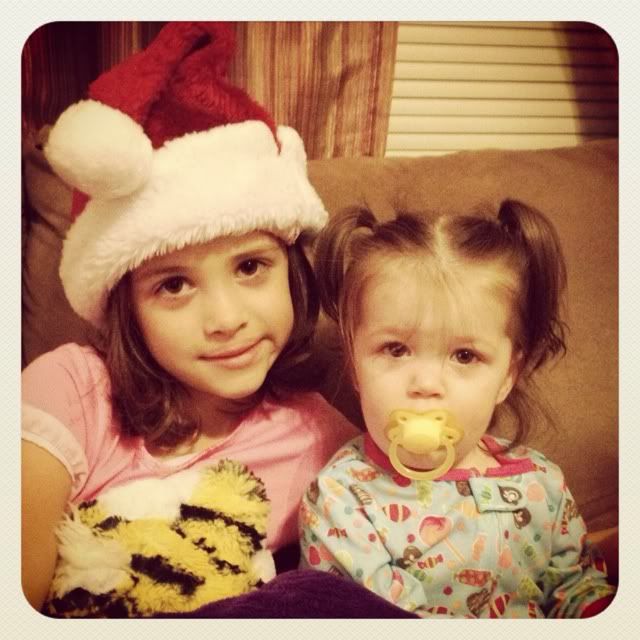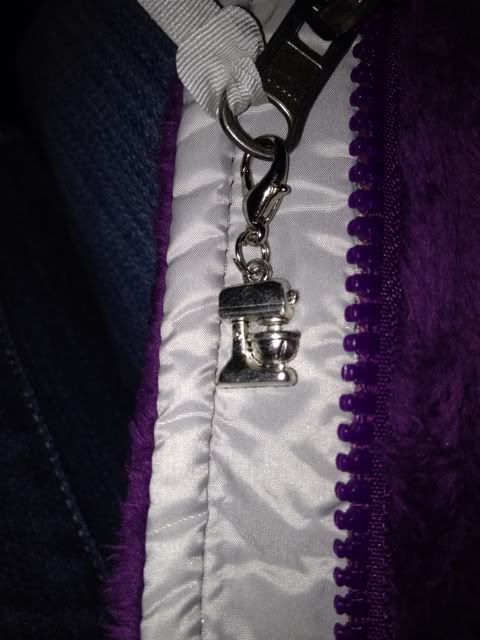 My mixer from my mom :)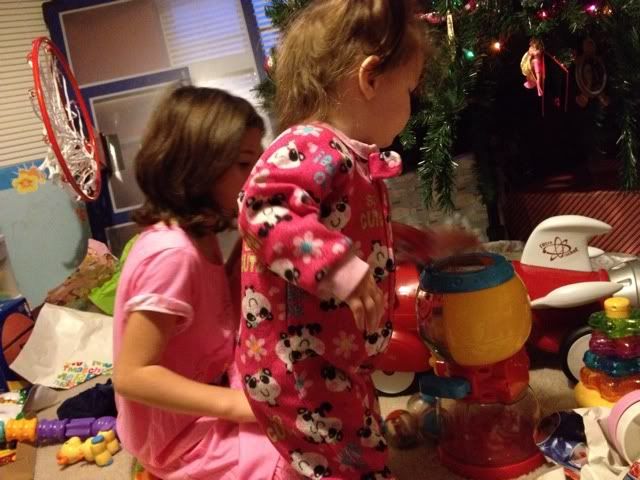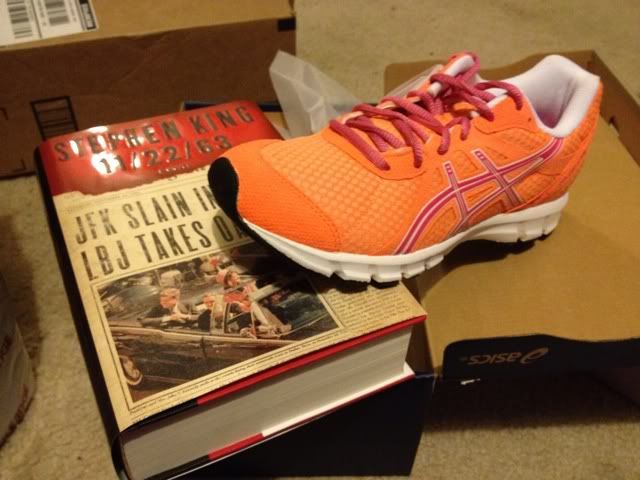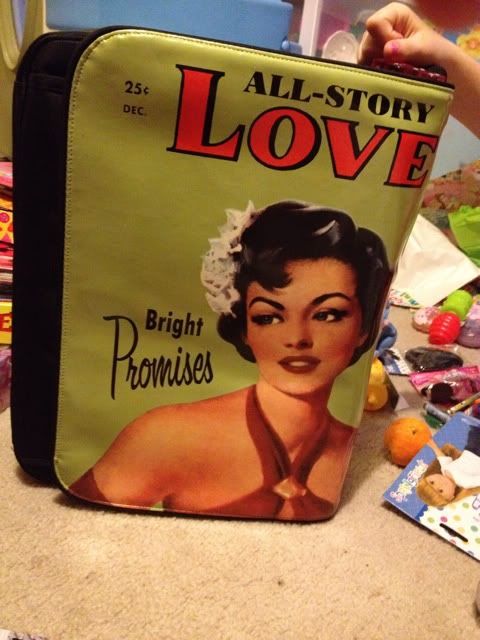 Awesome laptop bag!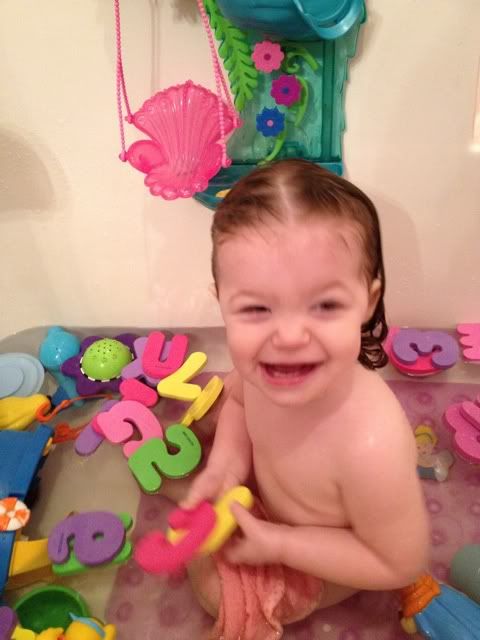 BATH TOYS!!!!