Yesterday we get a knock on the door, and it's two girls from the neighborhood. They had found a kitten that had just about been run over, and was living around a h
ouse that had a for sale sign and no occupants. Their parents wouldn't let them keep the cat, so they came to my house asking if I wanted it or knew someone that would. Me, being the sucker that I am, kept it. We *think* it's a girl, but aren't entirely sure because of how small she is. She was also COVERED in fleas, but I think we've managed to get her nice and clean. She's so precious, and Wee One just adores her. Right now her name is Baby Kitty (Wee One's choosing) until we can find something else. However, Baby Kitty is really starting to grow on me...
In other news, we're almost ready for the Princess Party (less than 2 weeks! eek!!), and all of her costumes for her birthday and Christmas arrived today, along with a ton of shirts and other goodies. She got some of it today, but the rest has to wait. She didn't care, though - she LOVED everything she got, and made me promise she could wear one of her new princess shirts tomorrow.
We also went to the park Saturday and took some pictures. They turned out SO well (thanks to Anj's wonderful photography skills!), and a few I'm definitely getting framed.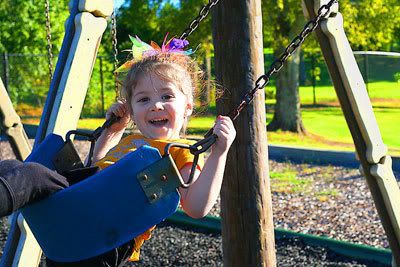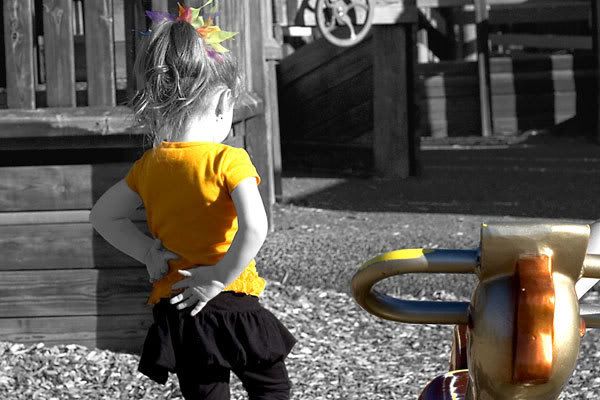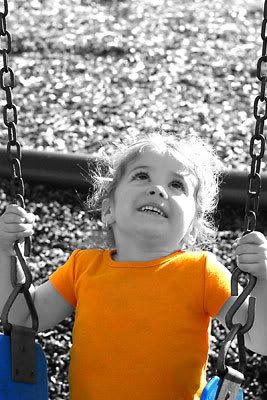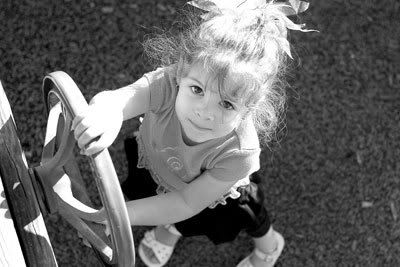 And I also got pictures of Princess Belle yesterday. A little Halloween preview.