Today was the first day of school!! She was very excited, and was fine with me taking her in this morning (thankfully!) I'm glad I did, because the entire school was chaotic (duh! it's the first day!), and she walked into the room and looked at me like "What have you gotten me into??" She picked a flower for her teacher, and settled in pretty quickly. I love her teacher (so far!), and really hope Cadence has a great first day!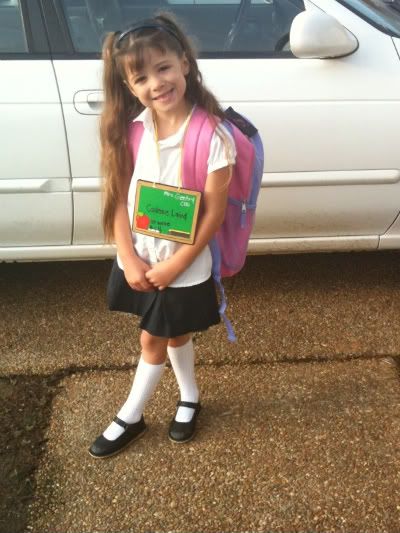 Before we left. She's so excited!!!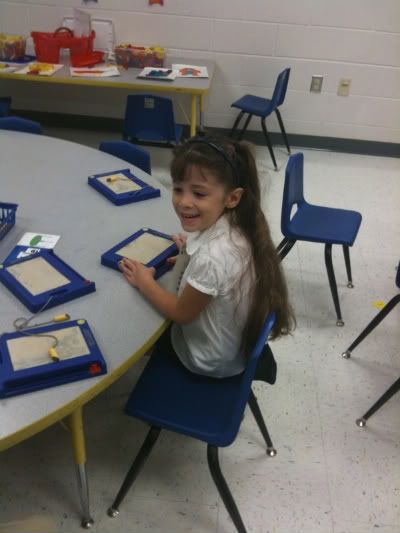 In her room after I got her to settle some. Let's hope she stays this happy!
____________________________
Things I'm thankful for:
1) School starting
2) That she's so excited
3) Her teacher
4) That I get to take her every morning
5) Adorable uniforms