I did the cake for my friend's son's birthday party that was today, and was told while I was there that I should have brought business cards to hand out. My grandmother always made cakes when I was growing up (and is still doing them now!), and it seems she's rubbed off. I absolutely love doing cupcakes, but have recently discovered fondant, and may have found my new passion! It's so fun, and fondant is way more forgiving than regular icing is. I have another cake to do this coming weekend, and I've been asked to do two more in August. Maybe I'll be like Nana soon and have a way to support myself and come home.
Alyssa's 2nd birthday cake: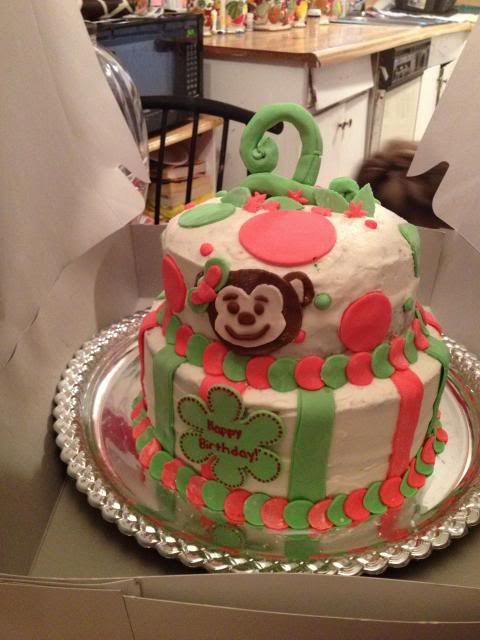 Dominic's 5th Minion birthday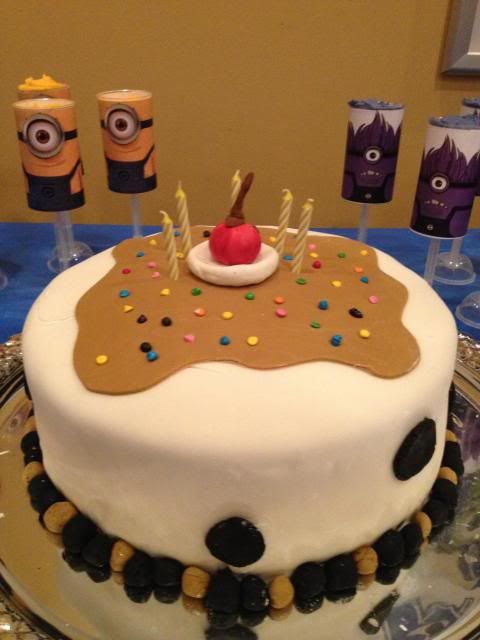 And my favorite...
Maddie's 1st Alice in Wonderland birthday