Tonight we got to meet Cadence's 3rd grade teacher, and she had her Girl Scout pinning ceremony as well. I love her teacher, and I know that this year will be wonderful. Cadence was in true form when we met her, but hopefully we didn't scare her away too bad. ;)
The pinning ceremony was wonderful, and all the girls did so well. My favorite part was when they asked Cadence what her favorite thing about Girl Scouts this year was, and her response was "Making the world a better place!" I swear that child will be an actress or Miss America one day! Her troop leader also got her name wrong during the introduction, which I found very funny since her daughter and Cadence are great friends! Here are the pictures from tonight, and I can't believe that she's about to start her third year of Girl Scouts!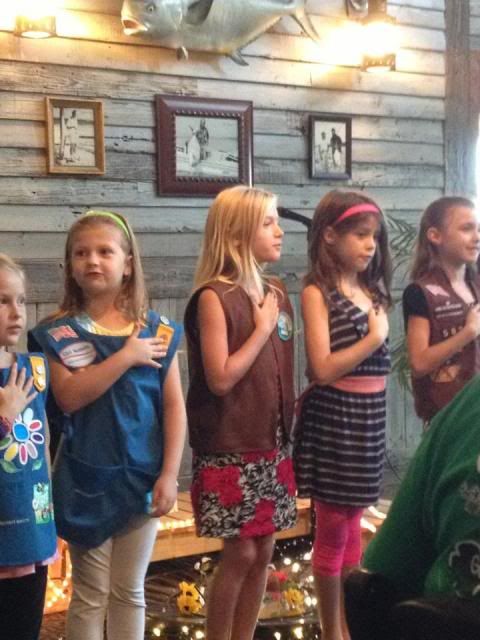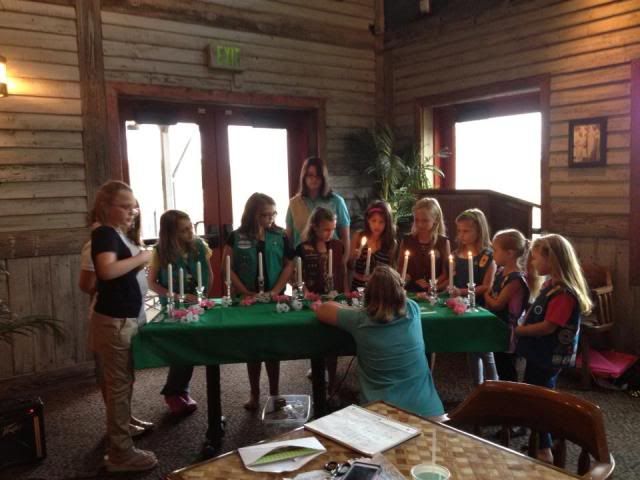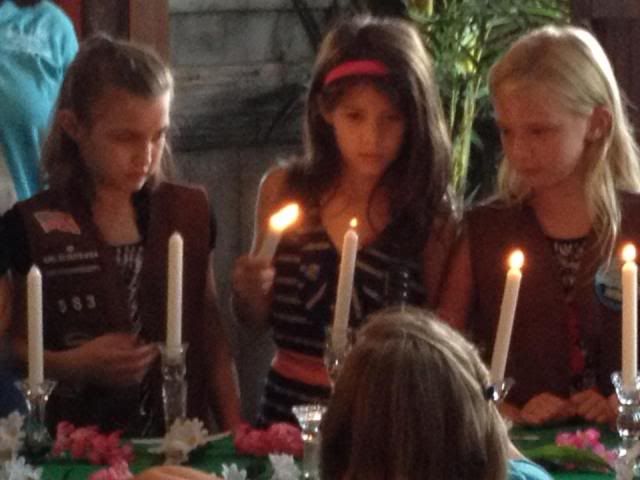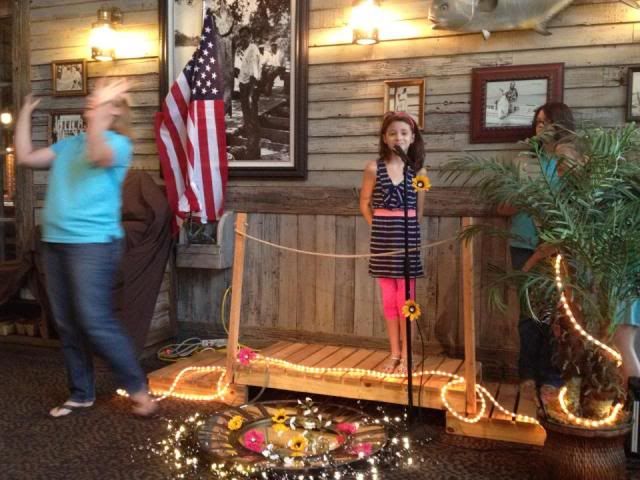 This is when Miss Tricia forgot her name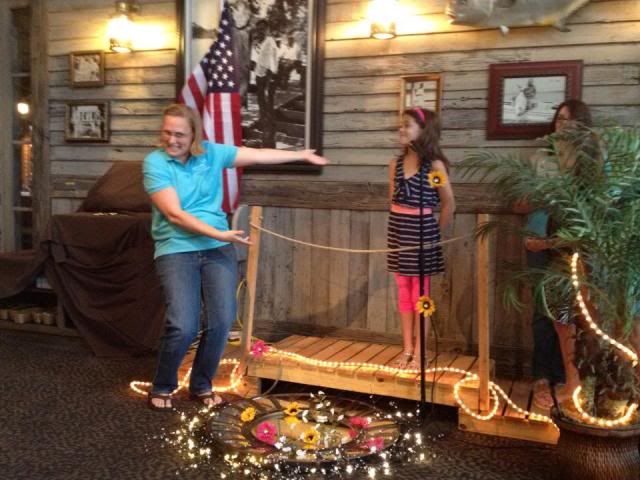 but she recovered quickly!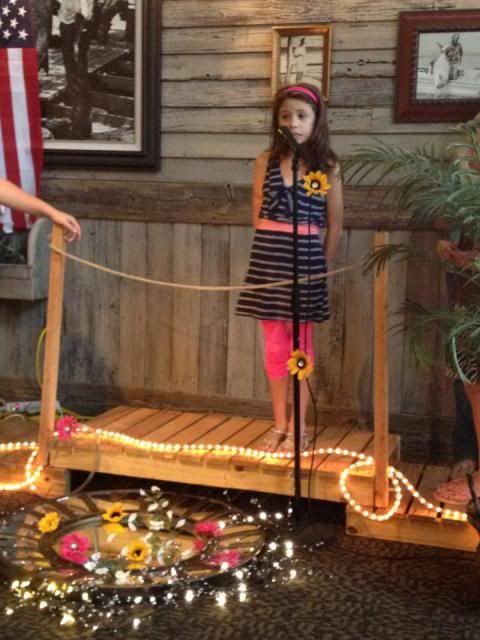 I loved Making the World a Better Place!