It's been a very eventful week, and I'm sorry I haven't updated! Thursday before last (the 16th) was my birthday, and it was wonderful. They had ice cream at work, we went out for dinner, and it was a great day. After that, we got to see my dad, and Wee One had a wonderful time with Pappy Rue. It's been awhile since she's gotten to see him, so it was very nice! We got some great pictures that I will post at the end.
Last week at work was horrible (hence the lack of posting), but I managed to get a few huge projects off my plate, so I'm hoping work life will calm down some. This weekend we had a birthday party to go to, and it was SOOO much fun. It was for the other little girl that is going to Disney with us, and she turned 4. It was held at her grandmother's house, and there was a huge inflatable waterslide that even the adults could get on. Afterward they grilled burgers and fried fish, and we had a blast. We arrived about 1:45 and didn't leave until about 8:30 that night, and it was great to get to spend so much time with family. Again, pictures to follow!
I've been working out and am sill running, and I'm hoping that this week will be much better than last week! Here's hoping!
And now the photos!
At the park last weekend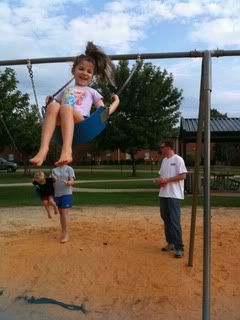 Visiting Pappy Rue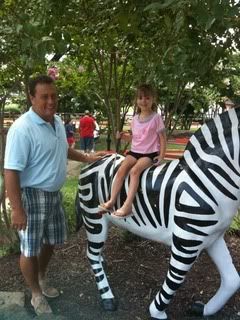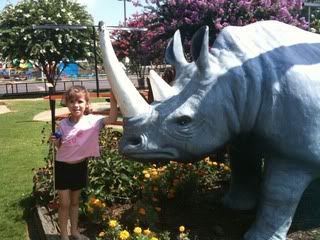 Mike trying to kill me with a bumper boat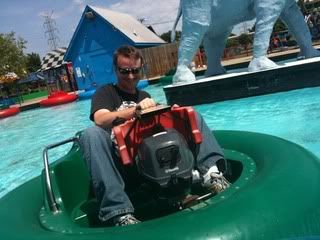 Helping me drive the go karts