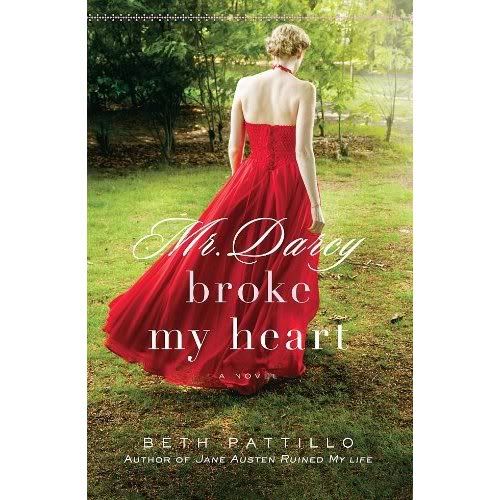 I started this last year, and only made it through 5 books before life got too hectic - no where near the 25 I was aiming for. So I'm going to try again, and decided to try for 10 this time around. Sarah gave me some books to read, and I just finished the first:
Mr. Darcy Broke My Heart
.
I must preface this with the fact that I have never made it through any Jane Austen book. I've also never seen any of the movies - even the Holy Grail of Austen movies, the 5 hour BBC
Pride and Prejudice
. However, Sarah loves Austen, and not only loves - but owns - the BBC movie, and has watched it more times than she can count. She assured me that I'd love these books, so I told her I'd read them.
I went in not expecting too much, but absolutely loved this book. It is a very easy read, and VERY easy to get lost in. It also didn't require a lot of thinking and concentration, which was great since I was usually reading either with a baby on my lap or while pumping, so 15-20 minutes at a time. The story was good, and it had just enough about Jane Austen in it to make me want to try reading
Pride and Prejudice
again. It was a great, fun, summer read, and a perfect escape during the few moments I could find during the day.
I can't wait to read the other two in the series:
Jane Austen Ruined My Life
and
The Dashwood Sisters Tell All
. I give it 5 books!

Next:
The Dashwood Sisters Tell All
by Beth Pattillo