First, you have to show off your new apron and chef's hat, and also the mixer.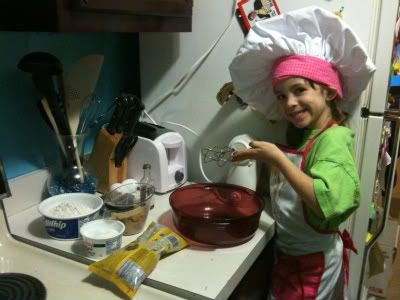 Next, add butter...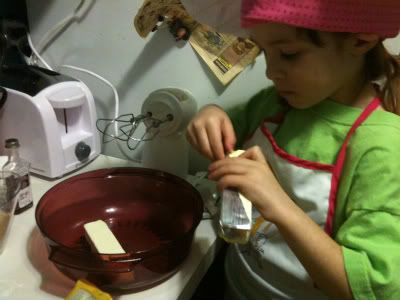 sugar...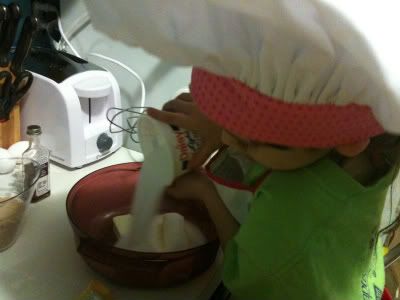 brown sugar and vanilla.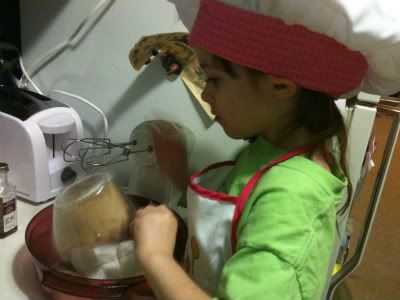 Add the eggs (mixing well!)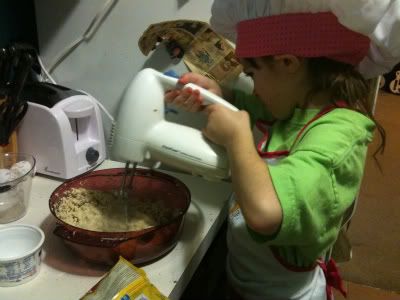 then the flour.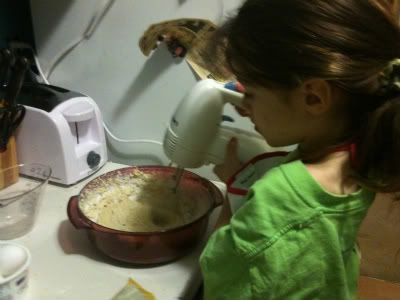 Stir in the chocolate chips (the best part!)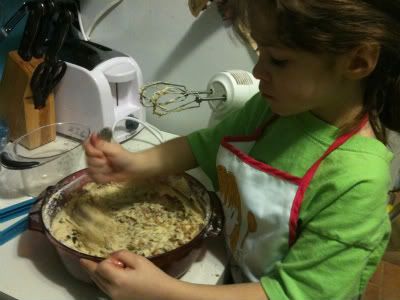 Then put them on the cookie sheet.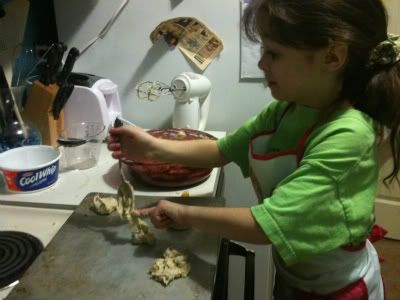 Last, but not least, you clean up...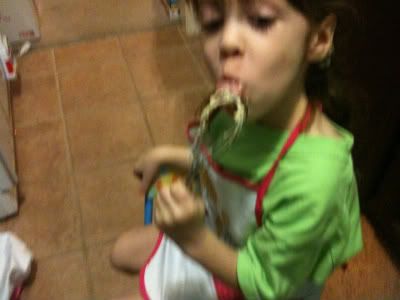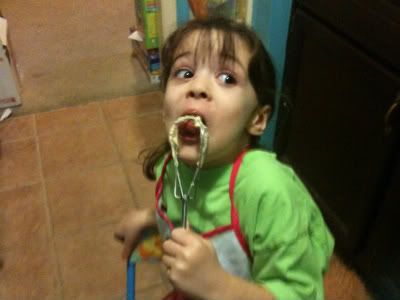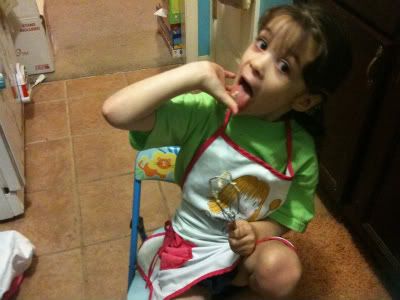 And show off the cookies when they are finished!