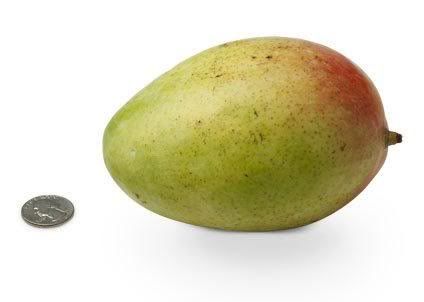 Turn on the radio and sway to the music. With her sense of movement well developed by now, your baby can feel you dance. And now that she's more than 11 inches long and weighs just over a pound (about as much as a large mango), you may be able to see her squirm underneath your clothes. Blood vessels in her lungs are developing to prepare for breathing, and the sounds that your baby's increasingly keen ears pick up are preparing her for entry into the outside world. Loud noises that become familiar now — such as your dog barking or the roar of the vacuum cleaner — probably won't faze her when she hears them outside the womb.
Things are going along well! I've discovered that I can't sleep without being surrounded by pillows - even for a few hours - or I'll wake up and not be able to walk. I've also discovered how utterly awesome mint chocolate chip ice cream is. I'm now to the point that I have problems putting shoes on (I have a basketball in the way!) and there are days I have issues putting on pants (it hurts to lift my legs that high!) Cadence is still commenting on my belly almost daily, and loves to give my stomach kisses and talk to her baby sister. We're also working on ideas for maternity shots, so if you have some, send them over!
We were able to work on the baby's quilt again last night, and we now have the border on it. Cadence is extremely proud, and I'm afraid that we're going to send this child into sensory overload! The quilt is extremely bright and colorful, but it was all Cadence. I know the baby will love it!
And just because, here's a picture of me from Tuesday (22w5d) and of Cadence holding up her quilt. Also of the wonderful surprise I had waiting on me this morning. My birthday isn't until tomorrow, but the girl I work with is only in the office Tuesday and Thursday mornings, so she surprised me today. I love surprises!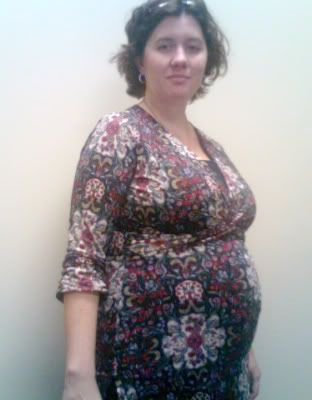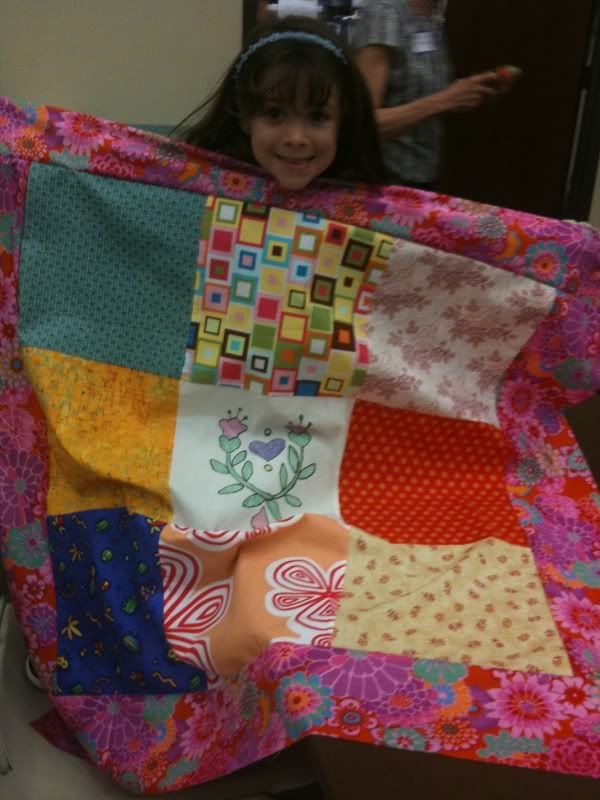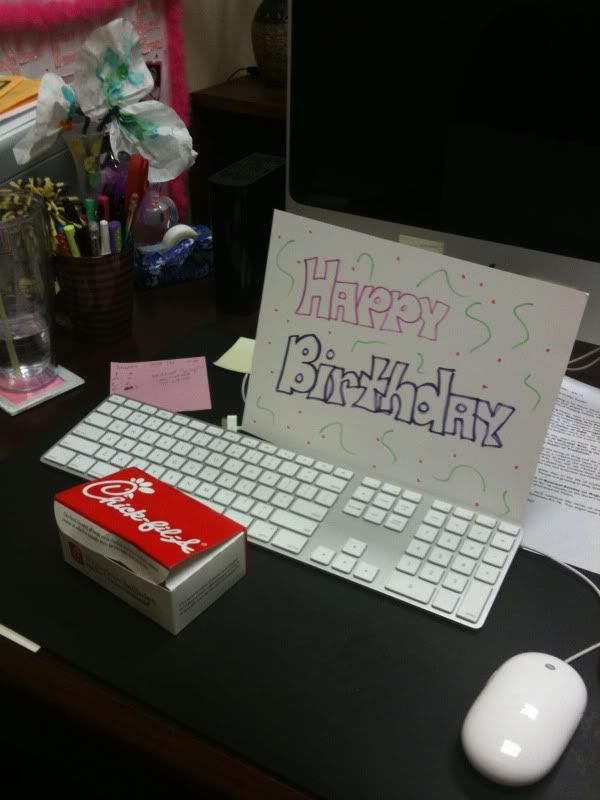 ___________________________
Things I'm thankful for:
1) Surprises
2) Ice cream
3) Big sister love
4) Pillows. Lots of pillows!
5) Ninja chops to the bladder