My sister has decided to make some blankets for the baby, so we went and bought fabric today. The teal fabric with the birds is going to be a flannel blanket for us to throw on the floor/drag around/use for whatever needed. The pretty purple, teal and green fabrics are going to be a patchwork quilt. The white fabric with the flowers will be the back, and the other 4 will be the squares on the front. I also hope that there's enough scraps of the white with flowers to give to my cousin,
Kahla,
to make some burp cloths with! Cadence hates it, of course, because it's purple and not pink. :)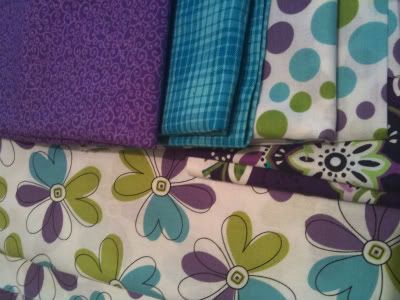 I also bought some other fabrics for burp cloths. I have no idea how many this will make or how far it will go, but I hope Kahla was serious about me bringing her some fabrics! Cadence picked out the pink with the butterflies, and I picked out the owls. They were just too stinkin' cute to pass up!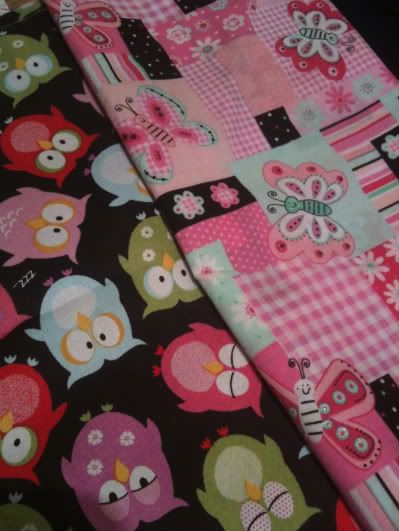 We also went to see Despicable Me today, and I loved it. I was worried about how kid friendly it would be because of the cast, but it was great, and Cadence, Sarah and I giggled through the entire thing. It was a lot of fun!
_________________________
Things I'm thankful for:
1) Pretty fabrics
2) Crafty family members
3) Baby related items
4) The weekend!
5) Spending time with family