A few weeks ago we went on our first family camping trip, and Wee One got to make and eat s'mores for the first time. She refused to toast the marshmallow, but loved eating uncooked ones with chocolate and graham crackers anyway.
Also, Mike's sister had her 10 year dance solo last weekend, and we were there so that Mike, his brothers and his dad could present her with flowers afterward. She was SO pretty and did so well. And I'll admit - I cried. I saw this child in the hospital when she was born, and she's turned into such a beautiful (inside and out) young lady. I'm so very proud of her!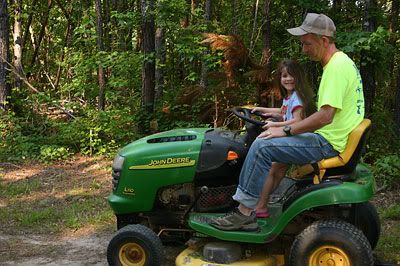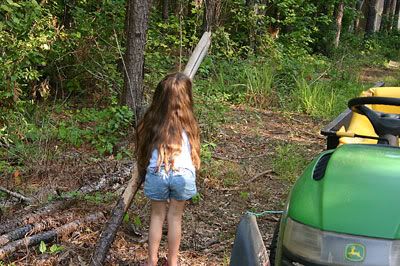 Helping gather wood for the bon fire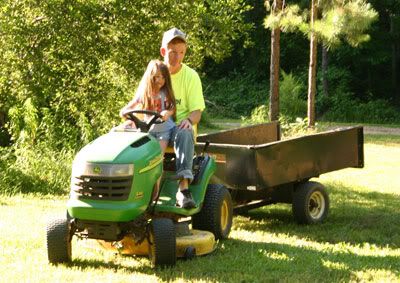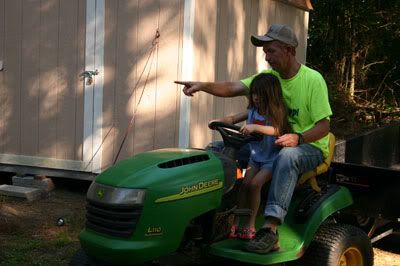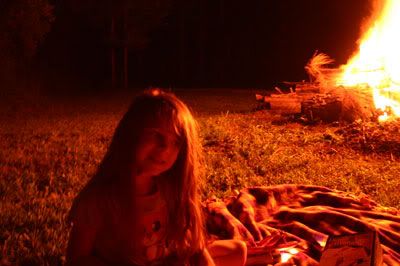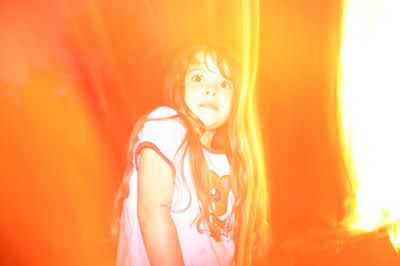 I have no idea what she's so scared about, but this picture makes me laugh!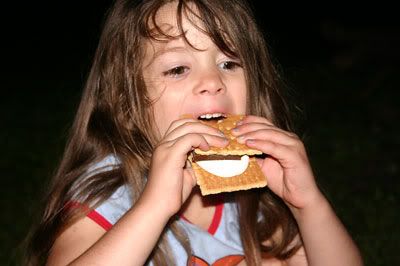 S'MORES!!!!!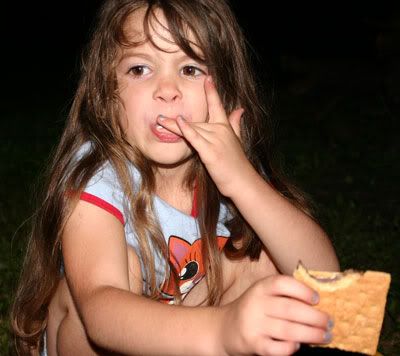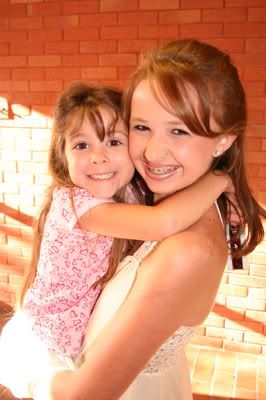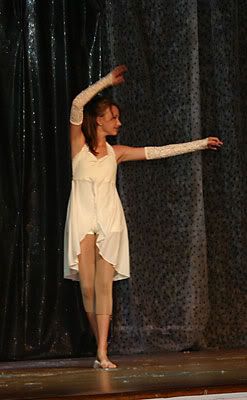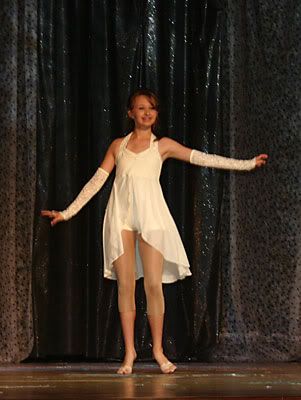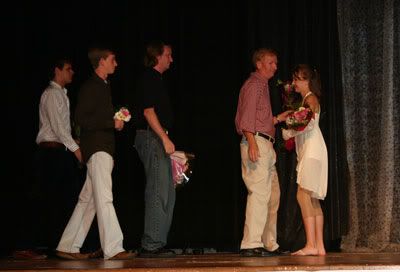 Getting flowers from her dad and brothers